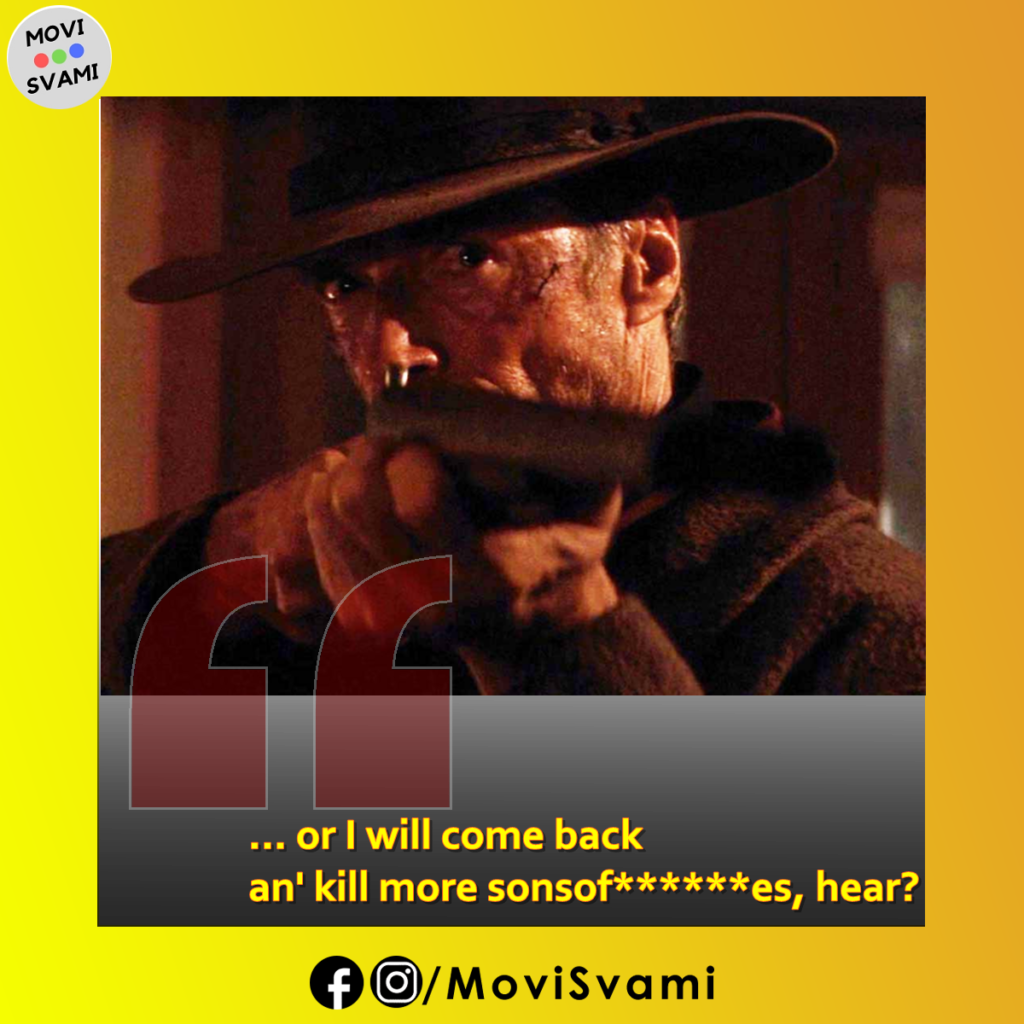 'Unforgiven' is one of the best works of Clint Eastwood, for which he even received an Oscar for Best Direction. Clint Eastwood also portrayed the lead character (Will Munny) close to his real age, that of a killing-haunts-you-forever kind of gunslinger, a progression from his usual killing-is-cool-cowboy kind. But the real highlight of the film is the climax, where the fury of the main character is unleashed, where one big act of violence is needed on the part of Will Munny, a final bridge of fire he has to cross, to ride on his road of redemption. Very few movies can speak of this kind of character arc, where the audience get to see the real facet of the character that late in the movie time line. Clint Eastwood pulls off this remarkable feat, aided by a super screenplay from David Webb Peoples and some solid support from terrific co actors like Morgan Freeman and Gene Hackman (who won the Best Supporting Actor Oscar for his role).
'Asuran' plays on similar kind of character arc, but the reveal happens just before intermission (an absolute treat for Dhanush's fans). A flashback ensues and the movie ends on a predictable note. Dhanush plays the character to perfection, and showcases the amazing transformation from the subdued father to the violent man, and as someone who gave up violence yet having to use it as a last resort.
While in Unforgiven, the main protagonist is forced to take up old ways for the sake of his family and things go awry; in Asuran it is the circumstances and social milieu that decide the lead character's emotional balance or the lack of it. In both cases, when things go out of hand, the 'Asuran' in them is set loose, a bit like 'The Hulk'.
But when things go out of hand, it is a close friend's death that brings out the beast in Will Munny, and the Asuran is unleashed when his son's life is in danger.
It is always a pleasure to see the hero showing restraint and the shades coming to fore in bits and pieces (like that of inimitable Amitabh's Tiger character in 'Hum' that also inspired Rajinikanth's 'Baasha'), when the situation demands. Both 'Unforgiven' and 'Asuran' give ample scope for such scenes, thus make them must watch films.
Related Links
Pokiri