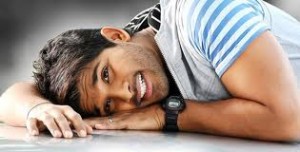 One of the very few movies in the recent past, that are meant for family audiences.
Bunny looked his best in this film and it was great to see him in a normal, part of a middle class set-up.
Here some quick observations about the film…
"Setpieces" like the bank robbery, the sequence before the interval, pre-climax fight and the climax sequence should have been planned/executed well. Same is the case with the associated VFX.
The movie has two main story threads. One the "Julayi" becoming a responsible person and the second, Ravi's conflict with Bittu. Couldn't help wondering how the scenes/narration would have changed. if the story were developed as a double role film where the  same star would play both Ravi and Bittu, and then tone down the scenes to suit the anti-hero being played by someone else. And, the parallel narration that is used throughout could have been extended a bit more to show that the two actually think alike
Could the genius in the "Julayi" be shown early on like his fascination with electronics etc, to justify his later involvement with tracking devices, detection etc. It could have been easily established with a small gag at his home, with his sister/father. Or some scene/shot while creating the atmosphere. The spark of genius in Julayi needed some establishing footage, other than solving the rubik's cube in the car?
Psychologically, a boy like Ravi who doesn't get along with his father, usually seeks another father figure. This was taken forward to some extent by Rajendra Prasad. It would have been nice if in the ending, Ravi at the bus stop is greeted by Ileana, but soon picked up by Rajendra Prasad to solve another massive heist, and the commentary on the radio changes accordingly.
Some of the comedy scenes like the Vennela Kishore scene, Brahmanandam's exploits as a thief who gets caught are reminiscent of old Jandhyala films and could have been re-designed.
Music/ Back ground score/ Songs placement?
We are sorry that this post was not useful for you!
Let us improve this post!
Tell us how we can improve this post?