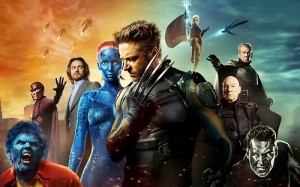 Director Bryan Singer's return steadies the X-Men franchise, after the recent Wolverine dominated film. His  latest installment 'X-Men: Days of Future Past' deals with a post-apocalyptic scenario, but not on how to handle it, instead how to preclude it. Wolverine volunteers for a life threatening time travel mission into past and change it for a better future, both for mutants and human beings.
Visually, this is a great  X-Men movie, with VFX, set designs, costumes, and cinematography being exceptional.
Set piece scenes are pretty satisfying, for instance, Prison Break in the first half and Magneto's attack towards the climax. 3D effects are used judiciously, except for the long sequence at the beginning of the movie. Quick silver's scene during the escape is definitely one of the highlights of the movie. (FXGuide covers this in detail here.)
We are sorry that this post was not useful for you!
Let us improve this post!
Tell us how we can improve this post?