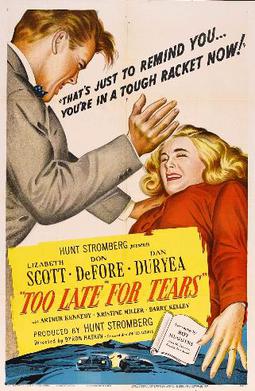 Through a fluke circumstance a ruthless woman stumbles across a suitcase filled with $60,000, and she is determined to hold onto it even it if means murder.

IMDB.com
The movie is engaging throughout, with enough twists and turns. What's interesting is the take-off the film in the opening scene itself, where in we get a sense of the lead character's motivation and the plot's movement. Very rarely do we see this kind of speed in story telling.
Related links
We are sorry that this post was not useful for you!
Let us improve this post!
Tell us how we can improve this post?