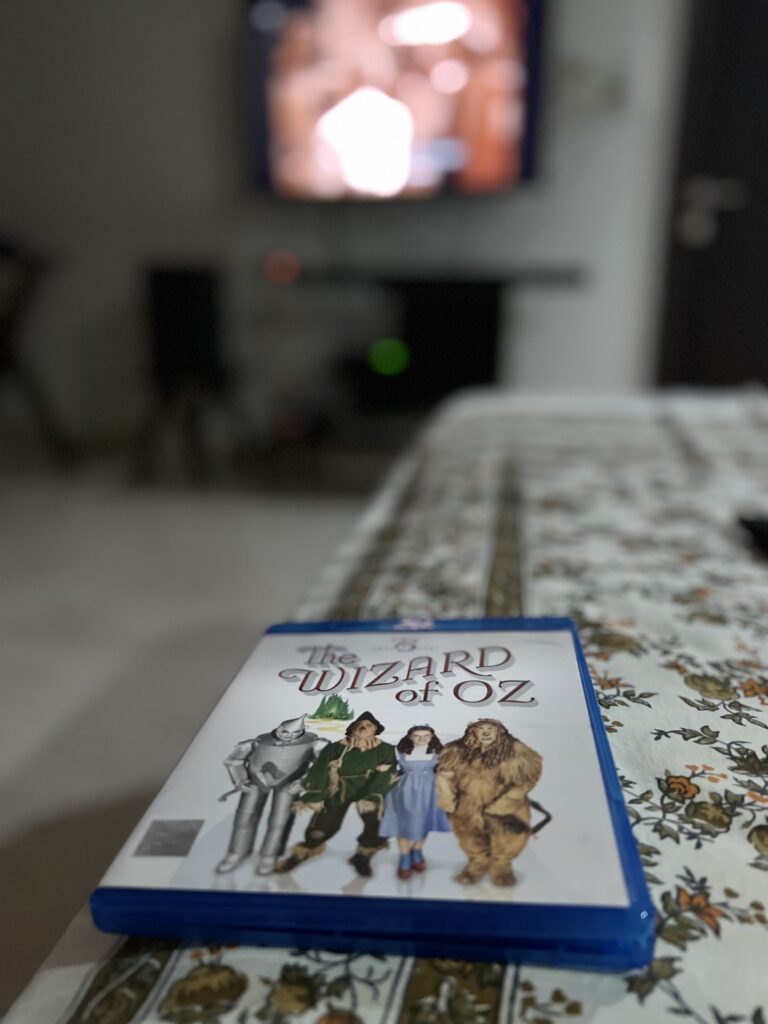 The Wizard of Oz (1939) has become the source of many quotes referenced in contemporary popular culture. The film ranks often on critics' lists of greatest films of all time, and the 1939 version is the most commercially successful adaptation of L. Frank Baum's work. (The one released in 1925 was poorly received by critics and the audience)
Plot wise, the movie is pretty much in the Joseph Campbell hero mold.
Here are a few Interesting tidbits from the movie making features on Blu-Ray
The technicolor camera a was huge one and moving it around was a huge task, but in the end it was all worth it.
The set was one of the hottest with the amount of lights used. In fact the production caused a few blackouts in the neighbourhood city when certain scenes were shot.
Judy Garland almost lost the part to Shirley Temple before Arthur Freed stepped in.
Several directors changed during the course of production.
The witch character actress suffered burns due to a coordination lapse with special effects team.
The Rainbow song wouldn't have made it to final cut, had Arthur Freed not threatened to resign, if the song were not in.
Tailpiece: A hero's journey typically ends where he started. If everything were a dream, it ends in one's mind. If not in the backyard, like in The Alchemist. But irrespective of this, the journey is a must, and so is the learning/experience. The most important of it all is 'There is no place like home', or shall we say 'The salvation lies within'.
Related Links
We are sorry that this post was not useful for you!
Let us improve this post!
Tell us how we can improve this post?