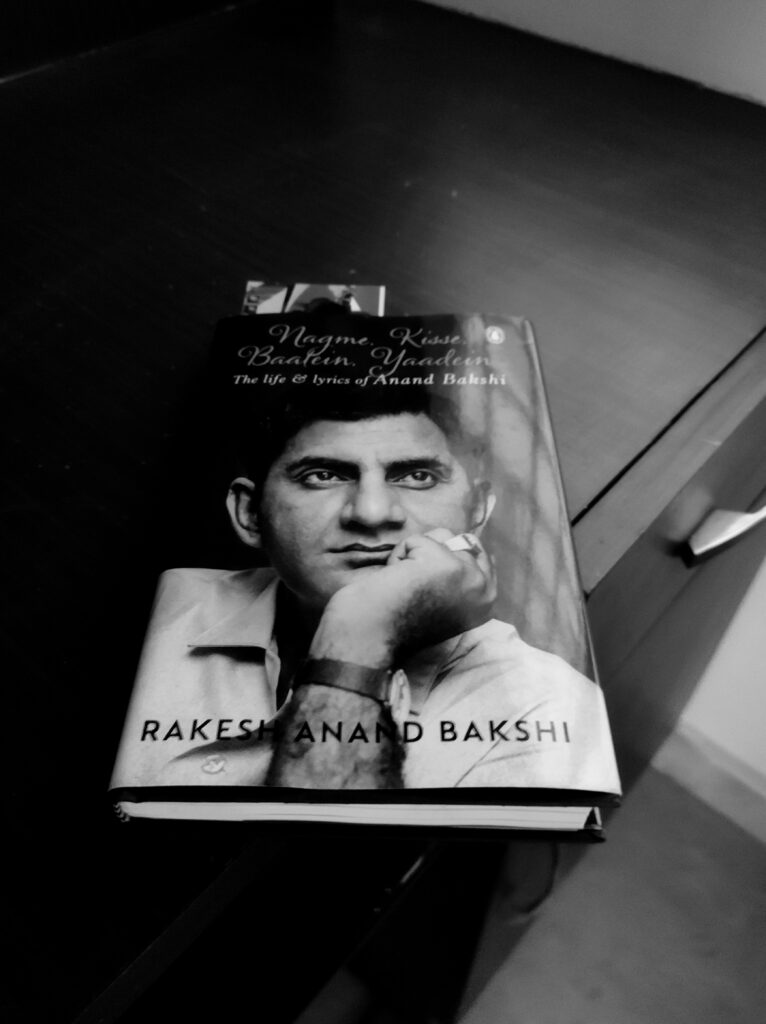 Nagme, kisse, baatein, yaadein
"Yeh nahi ho sakta ki aap Vividh Bharati radio ka programme sunne aur usmein Anand Bakshi ya Lata Mangeshkar ka zikr na ho. These two are the kinds of legends that are associated with the landmarks, milestones of Hindi film songs, and this is what Anand Bakshi is all about."- Gulzar, P-165
Such a phenomenal success didn't come easy for Anand Bakshi. Struggles, disappointments dotted his initial part of the career. However, Anand Bakshi didn't let these stop him from continuing his efforts and achieving his goal. One fine day, he became a star writer after the stupendous success of 'Milan' (1967), a remake of Telugu classic 'Moogamanasulu' (1963). (The book wrongly mentions it as a Tamil film, which was also an adaptation from the Telugu film but released much later in 1971, so the trial show referred to in the book should have been the Telugu original.)

Author Rakesh Anand Bakshi presents an engaging account of his father—Anand Bakshi— right from his childhood days in Rawalpindi, to his migration to present India as a refugee, his stint in the army and his long career in Hindi film industry from S.D.Burman to recent music composers. In the process, gives the readers something to cheer about and mull upon.The book is replete with interesting anecdotes that made the man and his lyrics possible. Most importantly his commitment to his dream and his profession, his discipline and his customer focus, shines throughout the book.

"The life and lyrics of Anand Bakshi" is a good read for anyone who is interested in commercial art, or simply what it takes to achieve ones's dreams, in any field, while remembering/listening/humming some of the best songs written by the shayar himself.