My introduction to Netflix was in early 2010 and I was very excited about its internet streaming service that I had my friend in US send me a few screenshots…how it worked etc. Here are a couple.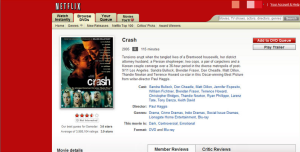 After a few weeks of its launch in India, I signed up for the Rs.800 trial. Here are a few points
I opted for the auto-adjust resolution based on my internet connectivity. On a 40Mbps connection, the video quality was pretty decent when I played it off the netflix app on my PS3.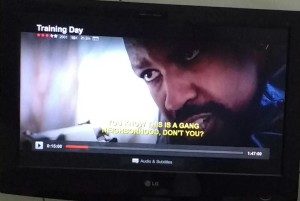 The same cannot be said of chromecast from my laptop and android mobile. The video was interrupted several times and even got stuck with 'Loading' message.
Audio is just stereo at this point of time?
Direct Video Streaming on the mobile and iPad is pretty good.
The Movie and TV Shows collection is pretty basic, hope to see more in the coming months.
The recommendation system works just fine. Based on my list of Training Day and Taking of Pelham 1-2-3 it threw up two of my all time favorites–Breaking Bad and The Shawshank Redemption 🙂
Overall Netflix India is decent but will not replace your disc collection as of yet. So it's ok to buy discounted Blu-Rays at Amazon for now 🙂