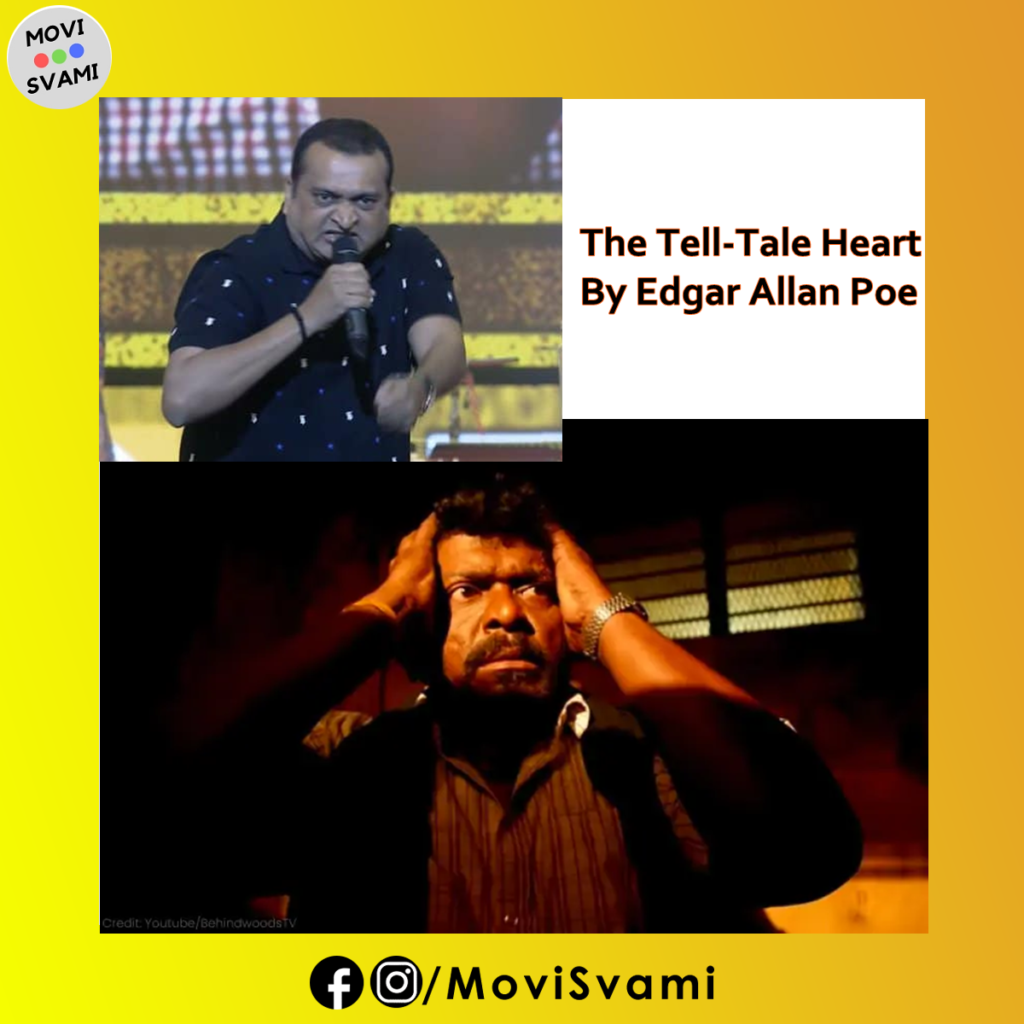 My interest got piqued when I saw the news that Bandla Ganesh would reprise the character in a Telugu remake, that veteran Tamil actor Parthiepan played in the original film 'Oththa Seruppu Size 7'(Single Slipper Size 7). Interestingly a Hindi remake is on floors now, with Abhishek Bachchan playing the same role. Anything that Bandla Ganesh does is synonymous with controversy, so I wondered what 'Oththa Seruppu Size 7' had in store for me, when I tuned into Netflix. And I was pleasantly surprised.
'Oththa Seruppu Size 7' is a remarkable feat that features only one character. The film narrates the story of an ordinary person (Masilamani) who is taken into custody as a murder suspect, and his subsequent interrogation, that reveals shocking secrets. As skeletons from the closet start tumbling down, the police try to make a sense of it all, with just one clue—a single slipper of size 7. What makes it even more difficult for the police, is the attitude of Masilamani that poses some serious questions about his sanity. As he vacillates from narrating the actual happenings to ruminating aloud, from pedestrian comments to relevant statements about the crime…the investigating team attempt to sieve the truth from his ramblings. Parthiepan, as he is credited in the beginning of the movie, 'crafts' a tale that is unique in its presentation with a brilliant sound design from the Oscar winner Rasool Pookutty. 'Oththa Seruppu Size 7' is an engaging watch and kudos to the veteran for putting this feature together.
There is a terrific short story from the master writer Edgar Allan Poe called 'The Tell-Tale Heart' published in 1843. It is a first person narrative that tries to convince the reader of the narrator's sanity and parallely describing a murder the narrator might have committed. As the story progresses, the narrator reveals the meticulous planning and execution of the murder.Ultimately, the narrator's actions result in hearing a thumping sound, which the narrator interprets as the dead man's beating heart and this troubled mental state reveals the truth to the police and audience.
I always wondered how anyone could make this kind of story engaging enough to the audience. Parthiepan shows it how, with his top notch handling of all crafts.
Senior comedy actor Asrani once said, his dream was to play a psychotic person, a total contrast to his popular roles like the 'angrezoki zamane ki jailer' from 'Sholay'. Same with other comedy actors like Brahmanandam who aspire to tread different path by playing a mentally challenged person. Good actors can play any kind of roles and actively go after them. Their acting caliber enables them to transcend their successful genre, like the great Charlie Chaplin did with his shift from comedy to drama and tragedy.
Can Bandla Ganesh join that league? Seems like a deadly chasm to cross, considering the work he has done so far. But as the movie parlance goes, anything is possible in the industry, especially the impossible. All it takes is one super hit.
We are sorry that this post was not useful for you!
Let us improve this post!
Tell us how we can improve this post?