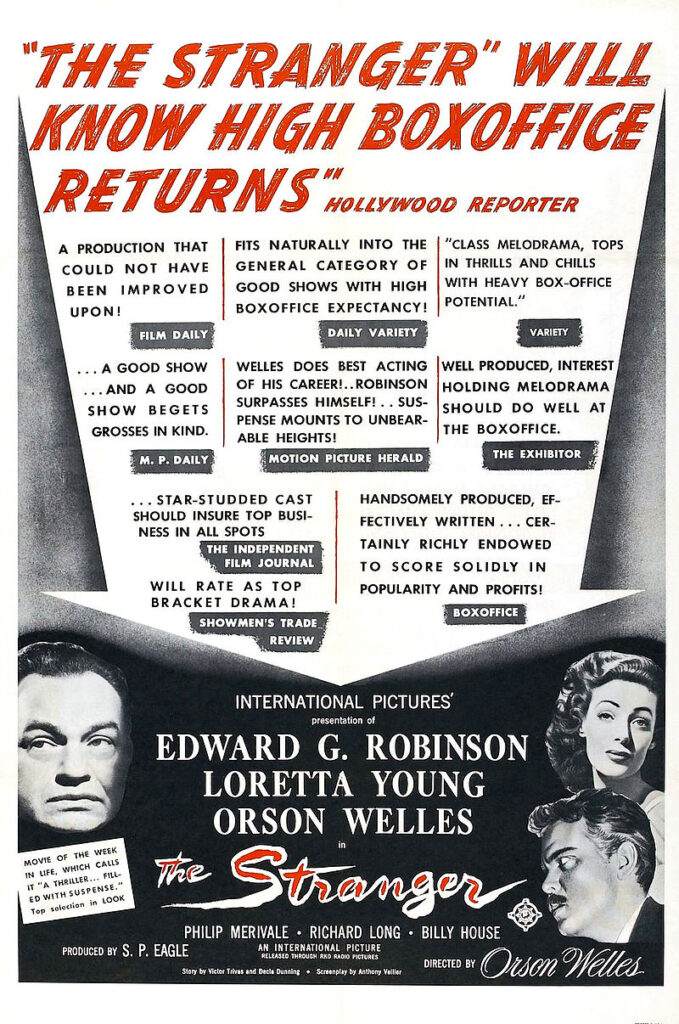 One of the striking features of 'The Stranger' is the characterization and enacting of lead character (Franz Kindler/Professor Charles Rankin)by Orson Welles. As a man who is lost in his own world of what is right and wrong, hence disconnected with reality, he brings in a tormented yet fatalistic feature to his portrayal. Had he played the character like a true diabolic mind, it would have come out flat. Instead, he digs deep into the psychological aspect of a devil, and presents himself as someone who is evil alright, but as if he is forced to, like a puppet handled by invisible strings, like a moth drawn to a flame.
A must watch for all Orson Welles's fans.
Here are a few interesting tidbits (Source: Wikipedia)
Welles was given the chance to direct the film and prove himself able to make a film on schedule and under budget—something he was so eager to do that he accepted a disadvantageous contract. In September 1945 Welles and his wife Rita Hayworth signed a guarantee that Welles would owe International Pictures any of his earnings, from any source, above $50,000 a year if he did not meet his contractual obligations.
Welles had endeavored to personalize the film and develop a nightmarish tone.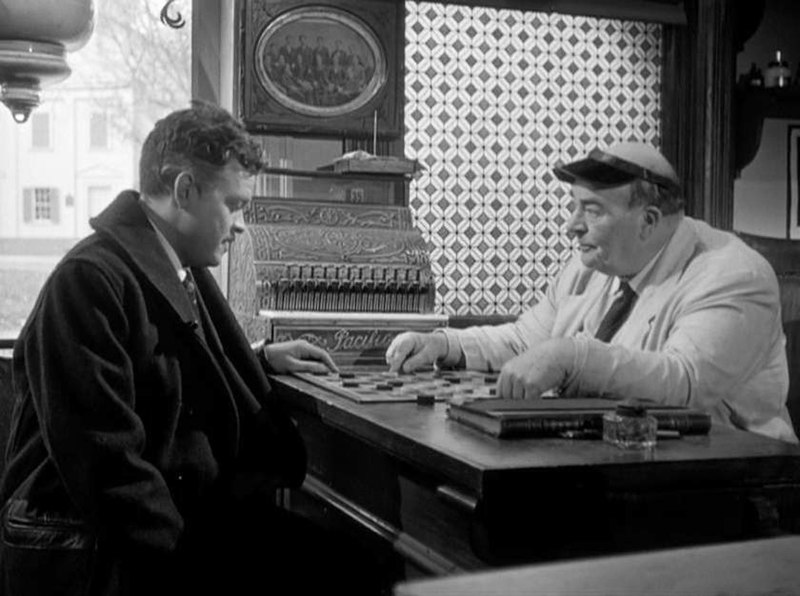 …you can look behind Potter and see a mirror behind him, and through the mirror see Potter and Wilson again, and then see the window behind the camera, and see through that window to cars, buildings and natural sunlight. It's truly radical.
Related Links:
We are sorry that this post was not useful for you!
Let us improve this post!
Tell us how we can improve this post?