Tim Robbins plays one of the key characters in the film 'Mystic River. On the Charlie Rose show, he mentions about the economical yet so effective direction of Clint Eastwood. There were no 20 or 30 takes to get the best output, instead, Clint Eastwood would okay in the second or the third take, maximum. In addition to this, his crew were around him for more than 20 years, who were so disciplined yet the set was relaxed. It was like a Zen experience for him to be a part of the movie. With Clint Eastwood understanding the actors point of view and his limited takes approach, according to Tim Robbins, made sure that the entire cast stayed in the skin of their characters and brought in the very best right from the word go.
Clint Eastwood in another episode of Charlie Rose refers to how he allows actors to deal with their characters. As an example he points out the scene where Dave (Tim Robbins) meets Jimmy (Sean Penn) after a long time on the porch, where he opens the scene with Tim Robbins and slowly includes Sean Penn to allow enough time for Sean to get into the mood of his character.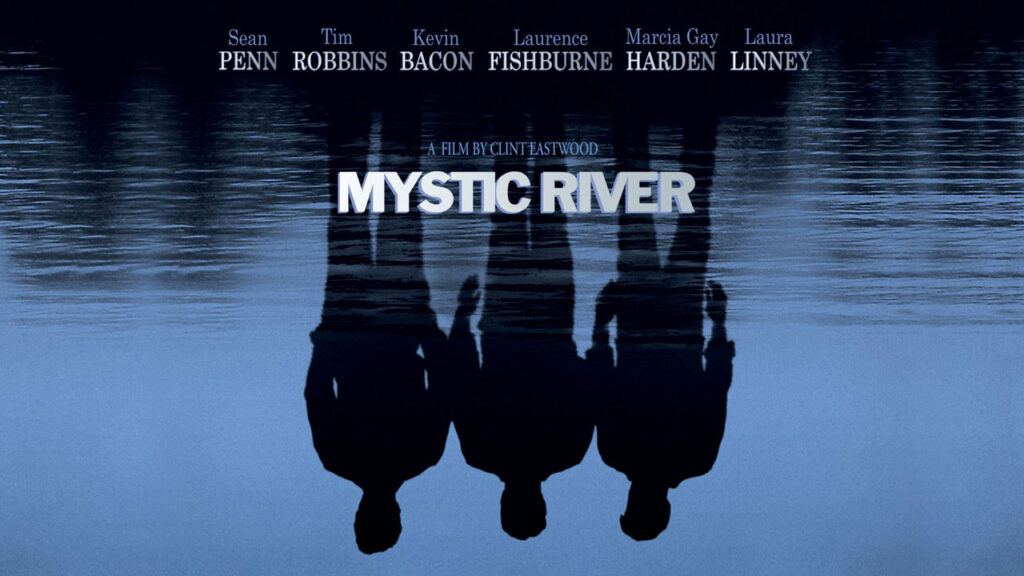 'Mystic River' touches upon a sensitive subject of child abuse and how individuals have to deal with it their entire life and their efforts in doing so are often misunderstood, even by the closest family members. Set against Boston, the plot revolves around the life of three kids who grew up in the city, and meet after many years after a horrific incident. The mystery and the drama that ensues form the crux of the movie.
Sean Penn, Kevin Bacon and Tim Robbins as the three estranged childhood friends give in their best performances along with Lawrence Fishburne, Laura Linney, Marcia Gay Harden, dash…under the ever watchful eyes of the master director Clint Eastwood.
Tim Robbins and Sean Penn, won Oscars for Best Supporting Actor and Best Actor for their superlative display of histrionics. The movie is a must watch for anyone who loves good cinema, great acting and superb direction.
Mystic River is Streaming on Netflix.