'Masala' trailer gives an impression that the movie is pretty faithful to its original. Effort is akin to McDonald's regional flavored burgers. The last I can remember such faithfulness, sans VFX adjustments, is from 'Yugandhar' (Amitabh's 'Don' remake) and 'Trimurthulu' (Amitabh's 'Naseeb' remake).
Please sample these two images. (there are more, if you care…VFX employed to change the number plates. Is the source bad though?)
Exhibit 1: From 'Bol Bachchan Trailer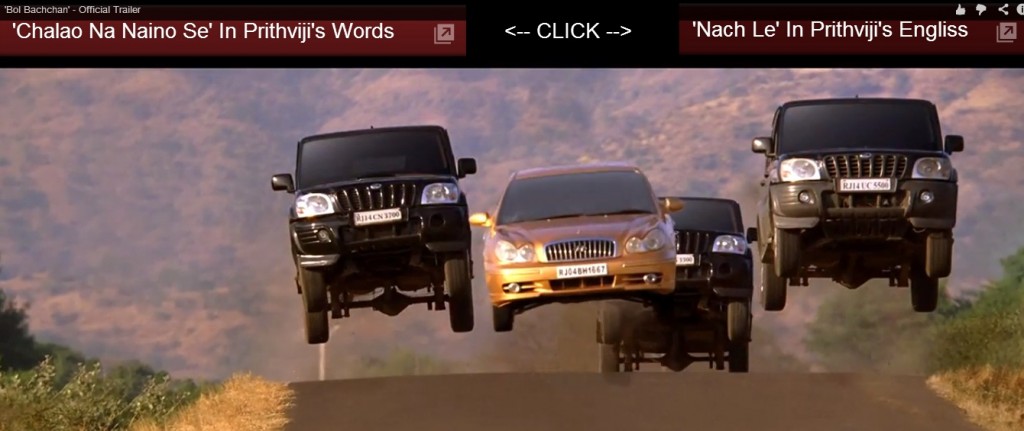 Exhibit 2: From 'Masala' Trailer

But, 'Masala' trailer still works….



…loved this comment about Venkatesh (trived m 1 day ago)
One thing I like in this trailer is Venky……..Venky…u r like Rahul Dravid(Comparing to cricket). U dont carve for records, u dont carve for domination. All u do is contribution. U can play anyform. u r one of those actors, TFI is blessed to have. Thumbs Up for Venky
Btw, here is the original trailer of 'Bol Bachchan'