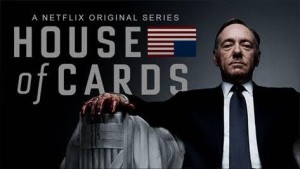 A few years back, Netflix changed it all…with 'House of Cards'.  All of the show's episodes were available in a single bunch…it wasn't just one-episode premiere, but the entire series-premiere. The numbers that followed, proved that Binge-watching isn't just a fad, but it is here to stay.  And it was not just limited to old shows. Data and reports started appearing on Binge-Watching…and soon, it became obvious that for a show to get a hit status, binge-watching is one of the key indicators.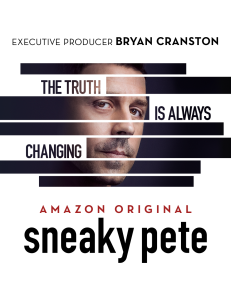 'Sneaky Pete' has binge-watching written all over it…and it deserves the hit tag without any doubt.
Great cast, interesting premise, terrific screenplay and the twists 'n' turns…making it a must to be devoured as soon as possible. Most importantly, it isn't a really high-production value show that has to be watched on a big, large HD TV. One can watch it on a tablet or a mobile, and still get 'it'.
'Sneaky Pete' adds several themes to the mix like 'crime and punishment', 'dysfunctional families yet together', 'Revenge is a dish best served cold'…and even picks up stuff from movies like 'The Sting', 'Oceans Trilogy'  etc. These elements when played through a delightful set of characters, it is nothing short of magic. And this magic is carefully weaved with these characters representing all ages of audiences and even demographics. An aspiring con who is a coloured girl, Two grand parents at the helm of a bails bond business, A teen who thinks it is okay to hustle a bit, a card playing Indian millionaire…to name a few. As an audience, we are let into their world a bit abruptly at times, and a bit leisurely at times,  as the screenplay moves the story forward.
Bryan Cranston who is a co-creator  (and plays an important role), allows this show to take a completely different route and breaks away from the  large expanse 'Breaking Bad' (which is a hit and cult show in its own way). All the screenwriters and directors employed did a terrific job.  So did all the cast,  with a special mention to Pete aka Marius (Giovanni Ribisi ),  Carly (Libe Barer ), James Bagwell (Malcolm-Jamal Warner) , Marjorie (Alison Wright), Gina (Jasmine Carmichael) and Sam (Jay O. Sanders).
Sneaky Pete is a must watch and available on Amazon India Prime.
Tailpiece:
"I think the best-written films or television series have a measure of the opposite of what they are. We have some darkly comic moments sprinkled throughout Breaking Bad (2008), as we had some sweet sentiment or serious drama sprinkled throughout Malcolm in the Middle (2000). I think any good movie does that, any good play. You have to break it up. You can't have one train going in one direction all the time. Audiences are more sophisticated than that." – Bryan Cranston
Related links:
Indians are world champs at binge-watching says Netflix CEO Reed Hastings
Netflix's Risky Strategy For 'House Of Cards'
Giovanni Ribisi On Sneaky Pete, Working With Bryan Cranston, and Friends
Bryan Cranston Biography