"There's no shortage of people who would need help. That's a market that will always exist." – Chuck Feeney (1931-2023)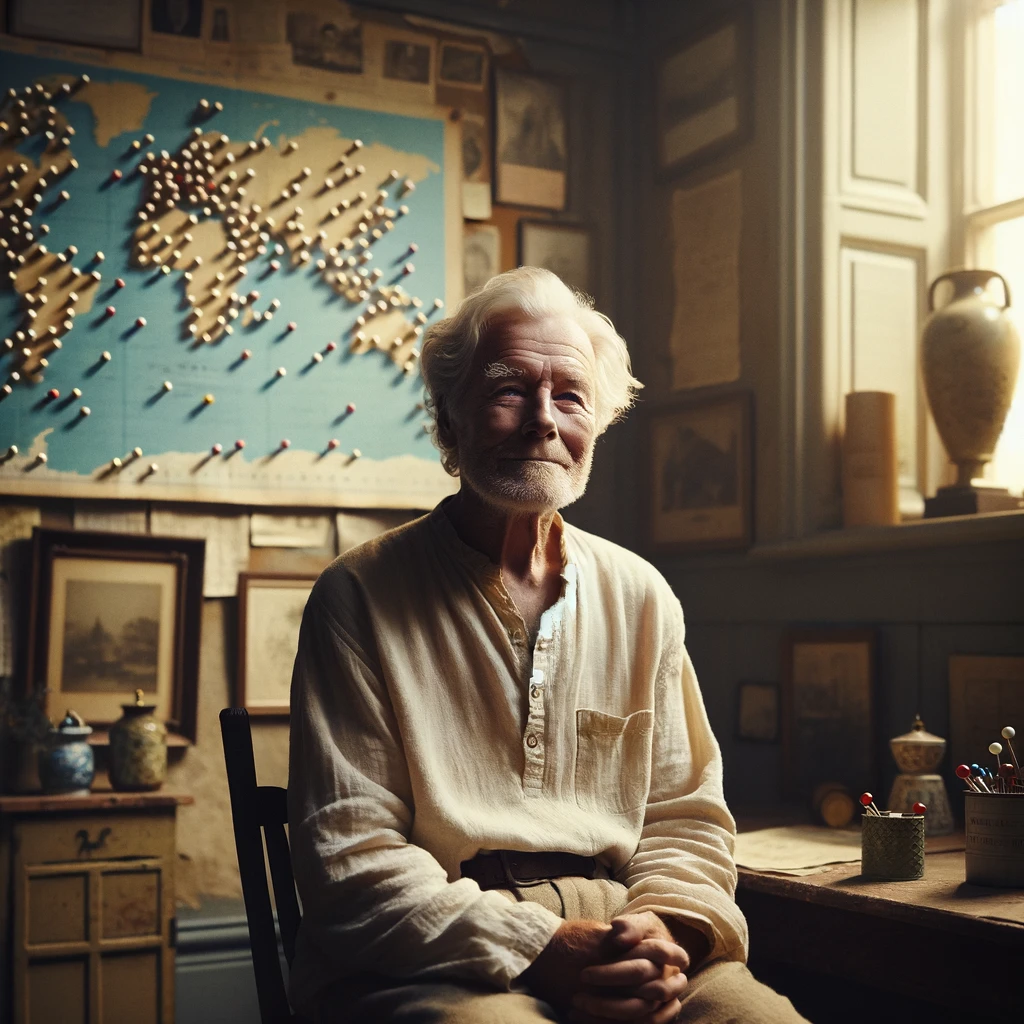 In the world of philanthropy, few names resonate as profoundly as that of Chuck Feeney. A once-secretive billionaire, Feeney co-founded Duty Free Shoppers and amassed a fortune which he then chose to donate to causes worldwide. His life and actions exemplify the philosophy of "giving while living", inspiring countless others to follow in his footsteps.
Known as the "James Bond of Philanthropy", Feeney made it his mission to donate all of his wealth during his lifetime. His journey began with the Duty Free Shoppers Group, which grew to become a cornerstone of his fortune. However, unlike many of his peers, Feeney chose not to hoard his wealth but instead, directed it towards causes that held significance for him through his foundation, The Atlantic Philanthropies. His final act of generosity was aimed at providing better opportunities for Northern Irish children, reflecting his unwavering commitment to education.
Feeney's life philosophy echoes the timeless message in the film "Groundhog Day". Just like the protagonist in the film who finds himself living the same day over and over again but chooses to use this opportunity to improve himself and the lives of those around him, Feeney too, with his immense wealth, had the capability to live a life of luxury over and over again. But instead, he chose to improve the lives of others.
His philosophy of "giving while living" also resonates with the teachings of Sai Baba, as illustrated in the Sai Satchritra – Chapter XIV. Sai Baba, much like Feeney, practiced the virtues of charity and detachment from material wealth, teaching his devotees the value of giving without attachment. Sai Baba would accept dakshina from his followers, only to distribute it entirely by the end of the day, becoming a poor fakir by the next morning. Each day was a new life for this yogi, embodying the principles of living in the present and non-attachment to material wealth. Similarly, Feeney demonstrated these principles, giving away his entire fortune not for recognition or rewards, but with the aim of making a positive difference
Feeney's life story is so compelling that George Clooney has reportedly considered adapting it for the silver screen. His actions remind us of the timeless message – that true fulfillment comes not from material possessions but from the act of giving and making a difference in others' lives.
As we reflect on the life and legacy of Chuck Feeney, his words remind us of the everlasting need for help and support in our world. His legacy continues to inspire us all to give more, to give sooner, and to know that the act of giving, in itself, is the greatest reward.
For an in-depth understanding of Chuck Feeney's life and philosophy, you can refer to the following resources: