'Indiana Jones and the last crusade' is a terrific commercial film. But it also has a few memorable scenes with great dialogues. Here's one that encaspulates the sense of loss of a loved one perfectly. Most often one attempts to reconcile the past with the lost one, and as this is an ongoing process, one never finds enough time.
Oh, God. I've lost him. And I never
told him anything. I just wasn't
ready, Marcus. Five minutes would
have been enough.
What follows is a bit cheesy and even more commercial, but overall a terrific scene that is well written and brought on to screen, by the entire team. Here is the complete scene.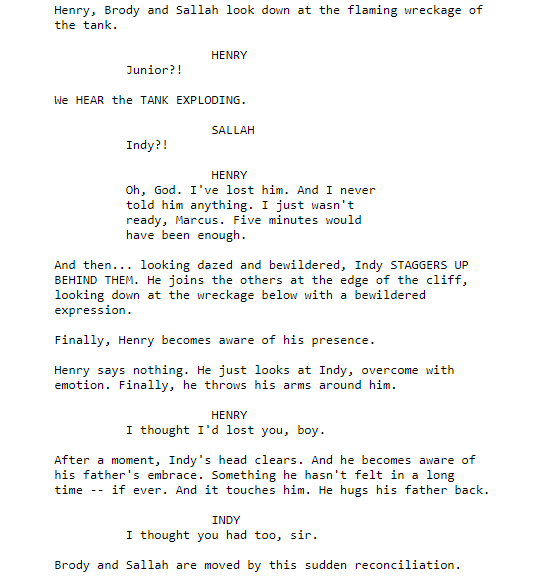 Related links
Complete Script of Indiana Jones and the last crusade
We are sorry that this post was not useful for you!
Let us improve this post!
Tell us how we can improve this post?