We always overcome evil with good. During the last years of my father's life, every evening he'd watch my films. I'd ask him, 'Why are you watching these films?' He'd say, 'You get to see poetic justice in two and a half hours.' – Amitabh Bachchan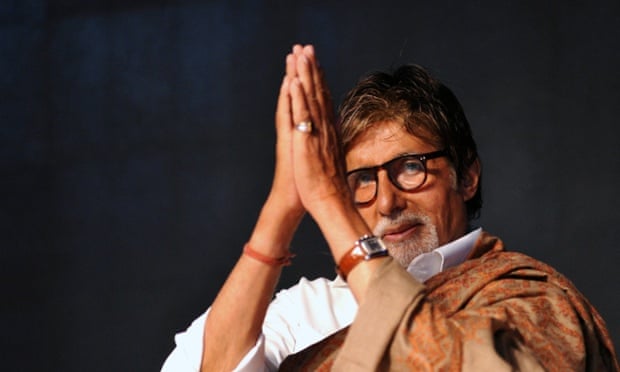 Not that he has entirely given up on changing people's lives; he is at his most animated when discussing Kaun Banega Crorepati (KBC) – the Indian version of Who Wants to Be a Millionaire?, that he began hosting in 2000 – and the quiz show's promise of social mobility. "There are many heartbreaking incidents. The year before, we had a young man from Bihar. He came from a small village and when he came out of the seat I asked him: 'What do you want to win?' He said: 'I want to win 20,000 rupees [£215]. I live in a place where I don't have a phone, I don't have anything, so I have to cycle every day to the adjoining village to make a call to KBC to register an entry, and I've been doing that for almost 10 years. I don't have the money to pay for those calls. So I owe 10,000 rupees and I want to pay off that money. And the other 10,000 is because my roof leaks – when it is raining, it fills up, and I want to repair that roof.' And that man goes and wins 5 crore rupees [£540,000].
"Imagine that," he says, in full control of the deep baritone that I have heard a million times on the screen throughout my life. "Wonderful stories."
More at the Guardian
We are sorry that this post was not useful for you!
Let us improve this post!
Tell us how we can improve this post?